As six planets and lights line up in Aquarius, it's a great time for some reinvention. Whether you're looking for a psychic reading or hoodoo coaching, we've got you covered. Our gift to you? A special 14 For 40 offer this Valentine's Weekend -- fourteen minute readings for just forty dollars!

In our timely newsletter, we've got a Valentine's Day Lovefest, a Dream Lover Valentine Bath, and some incredible Hot & Spicy Love Brownies.

So make your plans early for an amazing weekend of new romance and connection!




Many blessings,

Deacon Millett

Angela Horner: Daily, 2PM-5PM EDT
Evan Lionhart: Thursday & Friday, 12PM-4PM EDT
Lady Muse: Daily, Noon-Midnight EDT
Madame Nadia: Sunday, Noon-2PM EDT
Mama Vergi: Daily, 10AM-11PM EDT
Miss Cat: Saturday, 4PM-9PM EDT
Sister Girl: Tuesday through Saturday, 1PM-11PM EDT
Sister Jacqueline: Wednesday, 5PM-10 PM EDT
Astrology With Evan Lionhart
Mercury Conjunct Venus, Jupiter
For A Valentine's Day Lovefest!
Valentine's Day is right around the corner. Though Mercury retrograde is still in effect, we have a wonderful alignment that may just add some sweetness to our love lives. In this article, we'll take a quick look at the Venus/Mercury/Jupiter sandwich happening Valentine's Day weekend to help you make the most of this divine alignment!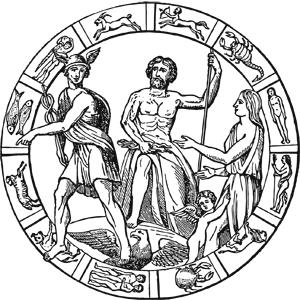 Approaching the 13th, we encounter a period for engaging in romantic talks that may lead to deeper commitment. Venus and Mercury snuggle up in a conjunction at 14° Aquarius, which has the potential to really sweeten our words and interactions. If you're single and still looking, this could be a great weekend to strike up a conversation (socially distanced, of course!) with someone new, or to ramp up your dating profile!

Valentine's Day Jupiter, the planet of luck and fortune, adds his own blessing to the mix, catching up with Mercury at 13°. They form a conjunction setting the stage for an abundance of opportunities to expand our connections. For singles, this energy might appear as an increase in new potential matches. As for couples, this could manifest as a chance to expand on the love already there. Overall, it's an auspicious time for exploring commitment or perhaps receiving a proposal!

The real showstopper happens Valentine's Day as Jupiter comes into a conjunction with Venus. Though they don't meet at exact degrees, this harmonious energy may still be palpable. Whenever Venus and Jupiter get together good things happen. Being known as the "greater and lesser benefics," these two have a way of bringing the best of life right to your doorstep. This conjunction can heighten the chances of attracting your ideal partner. It is often viewed an indicator of marriage as well, but will serve to bless any relationship with joy and happiness.
Some tips for bringing the love this Valentine's Day:

• Carefully wipe your phone down with some Van Van oil, then dress your hands with a little Attraction oil before signing into your dating apps.

• Burn Come to Me or Bewitching incense while taking some fresh photos for your dating profile.

• Do a three-day moving candle spell starting on the 13th to draw in your desired partner.

May love find you in every way!
---
Let
Evan Lionhart
inspire you with a personal reading on Hoodoo Psychics! Heartfelt conjure and traditional rootwork are his specialities.
Deacon Millett Attracts New Love

This bath and novena ritual is to bring a new lover into your life. It's perfect for anyone who will be spending Valentine's Day alone and isn't happy about it!

Begin by buying yourself some presents for Valentine's Day -- comfy sleepwear, fuzzy slippers, fresh flowers, and luxurious chocolates. Something indulgent. Arrange your presents before making this bath.

Dissolve one blue anil ball in very hot water. Add a few drops of Van Van oil and the juice of one lemon. Pour into your warm bath. Candles are a must!

This is a bath for letting go, so release your thoughts as best you can. Focus on the flickering light, the clean scent, the warmth. When you have had at least one thought-free moment, you may step out fresh, saving some of the bath water for later.





Now sit at your desk, vanity, or kitchen table. Write a list of all the things you want in a "perfect" mate. Now, see yourself as they would see you, and write out what they desire in YOU -- all the things you have to offer!

Over your pot of reserved bath water, burn your first list to ash, and ask God and the Universe to bring you the right mate. Go to a crossroads and throw the water behind you, walking away.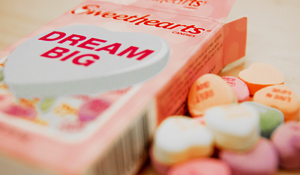 Tape your second list, the best of you, to a red or pink glass-encased candle dressed with the love oil of your choice. Light it while enjoying your Valentine's Day gifts, and use it in prayer for nine days.

Several years ago the Catholic bishops of England and Wales composed a novena prayer to support single people seeking a spouse! Here it is...

Loving Father,
You know that the deepest desire of my heart is to meet someone I can share my life with.
I trust in your loving plan and ask to soon meet the one you have prepared for me.
Through the Holy Spirit, open my heart and mind so that I recognise my soulmate.
Remove any obstacles that may be in the way of this happy encounter,
So that I might find a new sense of wholeness, joy and peace.
Give me the grace too, to know and accept, if you have another plan for my life.
I surrender my past, present and future into the tender heart of your Son, Jesus,
Confident that my prayer will be heard and answered.
AMEN.
Sacred Heart of Jesus, I place all my trust in you.
St Valentine, pray for me.
Light your red or pink candle daily, praying this novena for nine days.
---
Sister Jacqueline's Kitchen Conjure

Spicing up your love life with food is nothing new. The mouth, a sensuous source of sensations, is one thing we can relate to from the moment we are born. We emit sounds from it, we take in nourishment with it, we use it to express inner emotions; it is truly one of the best ways to communicate feelings to one another.

With movies like the 2000 film "Chocolat" with Johnny Depp, the exploration of the sensual and food heightened the appeal of using food as a catalyst to great lovemaking experiences. Here is a recipe that will make your senses tingle, as it is sweet and spicy all in one bite!

We use traditional hoodoo spices in our brownie mix to heat things up in different ways, as each element of cinnamon, cayenne pepper, and ginger adds a bit of "heat" in their own unique way.
Ingredients:
Combine in a separate bowl:
1 cup all-purpose flour
1/4 cup cocoa powder
1 3/4 teaspoon ground cinnamon (a traditional hoodoo spice for warm, affectionate love)
1/4 teaspoon cayenne pepper (traditionally used in hoodoo to "take that fi-yah up a notch!")
1/4 teaspoon ground ginger (used in hoodoo to "heat things up" in a more subtle way)
1/2 teaspoon salt

Combine in a separate bowl:
1 1/4 cup granulated sugar
1/2 cup, packed, brown sugar
1 cup butter (two sticks) at room temperature

Combine in separate bowl:
4 eggs (beaten with a whisk or a low setting on your mixer)
2 teaspoons pure vanilla extract
1/4 tablespoon corn oil (can substitute vegetable oil)

Additional:
Sparingly add cold brewed coffee as needed for moisture (no more than 1/4 cup total)
Equipment:
Hand mixer or counter top mixer
Wire Whisk (optional)
Rubber mixing paddle or scraper
Rectangular baking dish
Secondary cookie sheet
Cutting board or wire rack (for cooling)
Parchment Paper or aluminum foil
Cooking oil spray
Preparation:
Preheat oven to 350°, and line a rectangular baking dish (either a 9 X 13 inch or a 12 X 7 inch) with enough parchment paper or foil so that there is a slight overhang (for easier removal). Lightly mist with cooking spray and place the prepared baking dish on cookie sheet .

Sift together the flour, cocoa powder, cinnamon, salt, and cayenne pepper, and set aside.

Place the butter in a bowl and use your hand mixer/countertop mixer on low to cream, adding sugar in small amounts until well whipped. Set aside.

Whip the eggs together with the oil. then add slowly to the butter/sugar mixture.

With the rubber paddle/scraper, fold the dry ingredients into the mixture in small amounts, and gently fold over and over until they are incorporated, taking care not to over-mix.

If the mix appears too dry, add cold, previously brewed black coffee (from the morning's coffee) in one teaspoon amounts until you determine that the mix is moist. USE SPARINGLY.

Pour the batter into your prepared pan, and set the smaller baking pan on the larger cookie sheet. This is to make sure heat is evenly distributed over the entire length of the bottom of baking pan.

Bake for about 55 minutes, checking at that time, or just until a toothpick inserted comes out fairly clean. (It's not quite the same doing a "toothpick test" on fudge-y brownies, as these brownies are more "cake-like." You still may get a little batter, but it shouldn't be too wet.) If in doubt, bake 5 minutes more, making sure you are close to the oven to continue to check at that time.

Allow to cool in baking dish for about 10 minutes, and then, using the overhanging parchment paper or foil, lift the brownies out and allow them to completely cool on cutting board or wire rack and to set and firm up for you (which can take 3-5 hours!) before cutting.

NOTE: For those not accustomed to spicy foods, have a glass of milk close by as it helps to temper the taste buds and tongue if necessary, and will help you enjoy these spicy little bites of hot love deliciousness!