Greetings and welcome to Hoodoo.News, brought to you by Hoodoo Psychics! Here's what we have for you this month:

• Join Us For The 14th Annual Hoodoo Heritage Festival
• Office Hours For Your Favorite Hoodoo Psychics -- Call!
• Sister Jacqueline Opens Your Roads And Breaks Bad Luck
• On Juneteenth: Annette Gordon-Reed Virtual Event June 23
• A Triple Sweet Gingerbread Cupcake From Deacon Millett

If the potent planetary energies have about done you in, break the bad luck streak with a spell from Sister Jacqueline.

And if you're looking for a special dessert to bring love this holiday weekend, I've got a doozie. :)

Excitement is mounting for those of us working to present the 2021 Hoodoo Heritage Festival in September! Early Bird Tickets are almost gone.


Have a blessed Juneteenth and a happy summer solstice!

Many blessings,

Deacon Millett
This year's Hoodoo Heritage Festival has it all, from justice to evil, from sex to death. And you can join us! Zoom along live Saturday and Sunday, September 11-12, in the comfort of your own home. Then return to the recorded classes at your own pace. We'll have discount readings from your favorite Hoodoo Psychics, and the first 200 US ticket-holders will receive our acclaimed Goody Boxes, hand-packed this year by our own Ms. Robin and featuring THREE new books!

Here's what we have to look forward to...
Miss Michaele Conjures Social Justice
Social justice work of many kinds is as old as tyranny, and the quest for justice continues, at our altars, in the spiritual realm, and in the larger world.
Papa Newt And Panel Discuss Overcoming Hardship
Angela Marie Horner, Mama E., and Brother Ray Brown, help you learn four foundational conjure methods to survive and thrive during times of hardship and healing.
Evan Lionhart Guides Us In Basic Astrology
Uncover the meaning behind your Sun, Moon, and Ascendant signs and craft an astrologically-aligned mojo bag designed to draw out your personal power!
Dr. Jeremy Weiss Exposes The Evil Eye
Learn of an evil force that has infiltrated nearly every culture on the planet -- the Evil Eye, also known as The Whammy, Mal de Ojo, Malocchio, and more.
Ms. Robin Takes Us To The Graveyard
Contact graveyard spirits, ancestors, and the dead with divination tools such as spirit balls, mirror scrying, dowsing rods, mediumistic seances, and Ouija boards.
Lady Muse Brings Respect For All Deities
We are Spiritual Beings, connected in more ways then one might think. Regardless of doctrine, we can learn and respect traditions we do not share.
Madame Nadia Shares The Secret Of Words
Language is paramount in constructing the mindset for success, allowing us to deliver the most phenomenal magical results time and again.
ConjureMan Wards Off Magical Attacks
How to identify different forms of magical attack, how to counter them, and the differences between various forms of protection.
Papa Gee Gives A Pocketful Of Luck
Learn how botanicals, gemstones, bones, coins, and the written word can transform into mighty symbols of power to wear or carry on your person.
Miss Cat Opens The Bedroom Door
From casual hook-ups to married-with-children, and from erotic fascination to spiritual sex, these are the private rites that root doctors only whisper about.
Last chance to get on board with our
Early-Bird Special!
Tickets are $280.00 each for both days (10 workshops) until June 21st, the Summer Solstice! Save $20.00 off the Gate Price and ensure that you receive a Goody Box by buying your tickets now!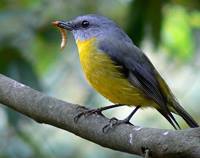 Angela Horner: Daily, 2PM-5PM EDT
Evan Lionhart: Thursday & Friday, 12PM-4PM EDT
Lady Muse: Daily, Noon-Midnight EDT
Madame Nadia: Sunday, Noon-2PM EDT
Mama Vergi: Daily, 10AM-11PM EDT
Miss Cat: Saturday, 4PM-9PM EDT
Miss Elvyra: Thursday, Noon-1PM EDT
Sister Girl: Tuesday through Saturday, 1PM-11PM EDT
Sister Jacqueline: Wednesday, 5PM-10 PM EDT
Move Forward With Sister Jacqueline
In our lives, we encounter times where we feel that nothing is going right
and that someone may have placed a curse on us. These are the times when things break and communication is misconstrued, or the message is not received well by those listening to us. The simplest of tasks become mountains to climb, and there are days when you feel that it is best for the World if you stay in bed with the covers over your head. Each and every one of us has had times like these. The resolution to these issues is doing candle spell work to remove these obstacles and clearing your path. Once you open your roads, the way is clear, and the journey to your destination is easier. Here are a few tips to removing these blocks to your Success and Happiness.
Roadblocks that are spiritual in Nature
are frustratingly immobilizing and keep us from moving forward, just like barriers and construction on the highway. It seems that all the positive energy has dissipated and left, only to cause a complete standstill of any advancement. This could be a concern if you are expecting money to be sent or given to you, a promotion or a raise, or even a proposal of marriage or business partnership. As the positive energy grinds to a stop, it feels like negativity takes over, and mishaps and accidents, unusual mistakes, forgetfulness, illness, and even legal or relationship problems create a humongous storm of negative occurrences that drives you deeper into sadness and despair.

There is hope, however, for you to turn bad luck into good and create the positive energy to get your forward movement going again.

An optimistic future is in your hands -- to gain financial stability, new horizons for success, a loving relationship, and a happy home once again. Achieving this will take focus and a strong mindset to overcome obstacles.
INGREDIENTS
• Bottle of Florida Water or Lemon Juice
• Paper Towel or soft cloth
• 1 Road Opener 7 day "Novena" type Vigil Candle
• 1 bottle of Road Opener Anointing or Condition Oil
• 1 Photo of Yourself
• 1 Petition on white paper of what you want to achieve (be specific) and by what date you want to achieve it (month/year).

Clean candle
(insides and out) with Florida Water or Lemon Juice to remove dust and production/warehouse residues. Clean outside of glass, inside rim of glass, top of wax, and gently pull cleaning cloth or paper towel on the wick to clean it as well. Set aside to dry.

Write petition with what you want to achieve
.
Turn paper to a 90 degree angle (one quarter turn) and write your full name NINE times one under the other (stacked one on top of another) so that you can clearly see each set of names written under another.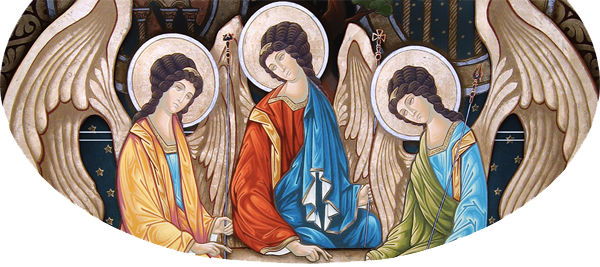 Anoint four corners of petition paper
with Road Opener Oil first and then center of petition paper in a Quincunx pattern (anoint upper left hand corner, then lower right hand corner, then upper right hand corner, then lower left hand corner and lastly, the center).

Place photo of yourself
on top of petition paper and then set candle on top of both.

Place three drops of Road Opener Oil
in top of candle wax, using your dominant hand index finger to circle the oil counterclockwise three times, saying this prayer:


I call upon the intervention of the Angels, Saints, and the Heavenly Beings to obtain success in all areas of my life and to remove all obstacles that are in my way. I petition the aid of the Holy Spirit, so that my house is happy and filled with love and that I receive good luck, sent by Divine Providence. Guardian Angel, I implore your supreme majesty, power and might, so that you keep me from danger, and that my way is illuminated by the light of Good Luck and Success. I believe in God, who created the World and all within, the Angels and Saints, who intercede for us, and the Holy Spirit who guides us all. Amen.


Place entire setup of this candle spell in a fire safe container
and in an area that will not be disturbed by pets or children. Keep away from anything flammable. You may keep this candle going continuously, or you may extinguish it, when necessary, by placing a small saucer over the candle to snuff it out or use a candle snuffer that is designed to put the flame out. You may relight the candle when needed. Please remember that when you blow your candle out with your breath, you are telling the Universe that you are finished with the candle spell. Use the abovementioned methods of putting out the flame if you want to burn the entire candle in sections or at various times until finished. Once the candle is completely done, toss glass in recycling bin. Take the petition and photo and roll into small tube, wrap with yellow string (for Success), and carry in your bosom or pocket for additional attraction power.
---
Deacon Millett's Test Kitchen
I found this gem in the pamphlet 100 Honey Helpings, sent to me as part of Miss Cat Yronwode's personally curated Patreon,
It's All Ephemera
.
Published in 1939 by the American Honey Institute of Madison, Wisconsin, it collects 100 honey recipes from the Institute Testing Kitchen.

As a diabetic, I can't really indulge in this one, but boy do I want to know how it tastes! THREE different shades of sweetener are used, plus some great spices for love: ginger (for passion and lust), cinnamon (for attraction), and cloves (for friendship).

Give it a try and let me live vicariously by sending me your reviews!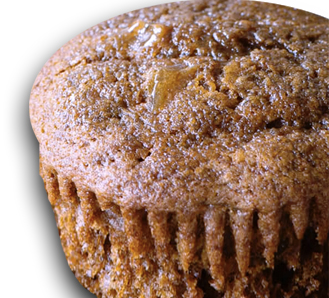 INGREDIENTS
2 cups cake flour
(or 1 & 2/3 cups all purpose flour)
1 teaspoon ginger
1 teaspoon cinnamon
1/8 teaspoon cloves
1/4 teaspoon salt
1/2 teaspoon soda
1 teaspoon baking powder
1/3 cup shortening
1/2 cup honey
1/4 cup brown sugar
1/4 cup molasses
1 egg
1/2 cup buttermilk

Sift flour and measure. Sift and mix with remaining dry ingredients. Cream fat, honey, sugar, and molasses together. Add beaten egg. Add buttermilk alternately with flour mixture, stirring only enough to incorporate flour. Bake in moderate over (350 degrees) for 25 minutes. Yield: 16 cupcakes or 8 cupcakes and one 9-inch layer.
---