With Passover and Good Friday, our thoughts turn to the plight of refugees searching for freedom, and the sacrifices that individuals make for the greater good.

The desert where I live is full of young bunnies racing through scattered wildflowers, while doves nest behind the library which houses my work altar.

Mercury Retrograde seems a particularly terrible time for US Tax Day, so some spells for prosperity are apropos.

And we look to the future with thoughts of Beltane and the Hoodoo Heritage Festival. See you there!

Many blessings,

Deacon Millett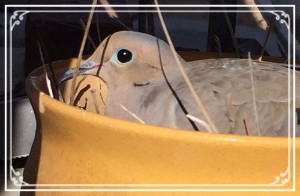 Saturday, May 13 - Sunday, May 14, 2017
Hoodoo Psychics Featured At Festival
Each May, the Hoodoo Heritage Festival in Forestville, CA, brings together practitioners and students of conjure and hoodoo for a wonderful celebration of African-American folk magic and associated arts. This year, as always, a number of Hoodoo Psychics are featured. Here are our highlights!

• MISS CAT presents us with an updated and edited version of a lost classic, "This Amazing Book," as a companion to her most popular book on conjure spells, "Hoodoo Herb and Root Magic." The new compilation, "This Amazing Book: Hoodoo Herb and Root Medicine," details the amazing realm of herbology as it intersects with folk medicine. Entries for the medical herbs in this new book are keyed to entries for magical herbs in her previous book, so the two texts can be used together.

• MADAME PAMITA with special guest Kast Excelsior entrances us with voice and ukulele. Don't miss their amazing renditions of hoodoo songs during a lunch provided by the Ladies Auxiliary of Missionary Independent Spiritual Church.

• MADAME NADIA and Jayne Dania provide instruction on creating an extraordinary, first-class life by understanding and applying the Law of Attraction.

• MISS AIDA debuts a brand new 96-page book, "Cursing and Crossing: Hoodoo Spells to Torment, Jinx, and Take Revenge on Your Enemies." This unique collection of spells features serious, hard-hitting, fast-paced, hot, and STRONG works of revenge and justice. Not for the lady-hearted or faint of spirit, this book includes full instructions for making and torturing doll-babies, imprisoning your enemies in coffin boxes, and freezing unwanted people out of your life.

• CANDELO KIMBISA and MAMA E. begin Sunday at the festival with a traditional Mesa Blanca, a spiritual Mass designed to allow the spirits to give messages and guidance to the public for progression and healing. A non-denominational ceremony to assist and support the community at large.
Make your travel plans now to attend this unique 2-day Festival of Hoodoo Heritage, African-American folk magic, and spiritual spell-casting!
Miss Elvyra on Beltane Traditions
Sacred Marriage, Bel Fires, and
the Lusty Month of May
May Day, May Pole: these are part of a much more ancient pagan observation and celebration -- Beltaine/Beltane for the Celts, Walpurgis Nacht for the Teutons, and Floralia for the Romans. A time of bringing fecundity to the Earth, encouraging the abundance of crops and herds, invoking and honoring fertility and sexuality.

In the Celtic Calendar, this fire festival was to honor Bel, the sun god, warming the Earth goddess alongside her consort the Green Man, Lord of the Greenwood and animals, first in courtship, pursuit, and play. The festivities culminated in the sacred sexual union known as the Sacred Marriage. The green man can still be seen as Robin Hood, the Green Knight, and the goddess as Maid Marion, the Lady Fair.

Bel fires were lit on hilltops and the young people jumped over the ashes to bring them husbands or wives, insure safe journeys, and bring ease in childbirth. Sometimes two fires were lit, and cattle were driven between them for good milk yield. (For a wonderful gallery of Bel Fire photos click here. )

The May Pole, the god's phallus, was planted in the Earth's womb with singing and dancing, while colored ribbons were wrapped around it as a form of adoration of the Sacred Union.

Another Northern European tradition was May Riding, featuring a Queen and King as representatives of the Goddess and God, riding into the woods and fields and followed by couples for the purpose of merry-making. As Guenevere sings in the musical, Camelot: "Tra la! It's May! The lusty month of May! That lovely month when ev'ryone goes blissfully astray!"
Miss Phoenix and Miss Elvyra will be talking in more depth about Beltane on their April 28th radio show, "The Witch, The Priestess, and The Cauldron." Listen in live on BlogTalk Radio at 6PM Pacific time, or visit their website.
Resurrect Your Prosperity with Madame Pamita
The Rose of Jericho Gives Second Chances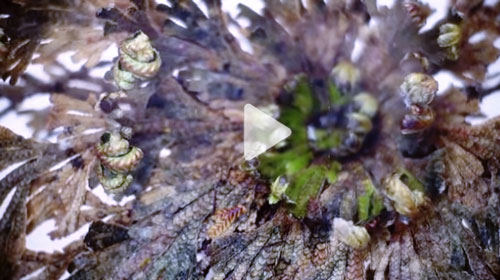 One of the things I love about doing spellwork is the forgiving nature of magic. If you don't do it right the first time, you always get another go at it. Part of the human condition is making mistakes. If you aren't making a mistake, you're not trying anything risky. And I believe that if you aren't taking a risk, you're living half a life.

A powerful magical tool that gives us the chance to start over again is the Rose of Jericho, or the Resurrection Plant.

When the weather is dry, these desert ferns dry up almost completely, curling up into a brown ball and remaining dormant until the rains come. They can survive in this dried out dormant state for years, but when they are exposed to water, they "resurrect" or come back to life over the course of a few days, opening up and turning green, as you can see in the time-lapse video above.

The Rose of Jericho shines in spells where you need to revive or resurrect something, such as lost prosperity. To do some financial work with a Rose of Jericho, just follow these super-easy steps:

Place the dried plant with its roots down in a shallow dish of spring water in your home or business on a Friday.

If you can, place it on a money altar or another special and sacred place.

Each day, pour the water off the plant and add new spring water.

Retain the water that you pour off, as this is Rose of Jericho water, a powerful prosperity blessing water that you can sprinkle around your home or business or apply to yourself or your loved ones.

After a few days in water the plant will begin to unfold and turn green. As it does, you will see signs of new financial opportunities.
Once your prosperity has increased, give the Rose of Jericho a little rest. Take it out of the water and let it go back to its dormant state. The Rose of Jericho has done its work, giving your prosperity a jumpstart.

Read more about Madame Pamita!


FOUR Brand New Books for 2017!
FREE to attendees at the 2017 Hoodoo Heritage Festival
Available now for PRE-ORDERS!
Remember, if you pre-order, these books (and any other products in the same order) will not ship until May 15th.

Copies of "This Amazing Book" will be signed by catherine yronwode.