A cloudy Good Friday with skies of drizzle. Passover begins tonight, as Mercury Retrograde turns us toward the past, full of introspection. At least that is now, when I am writing this, full of hope for the coming of Easter's resurrection (and, yes, even April Fool's Day!).

Mercury Retrograde has been egregiously woeful this year, so some tips seem in order as many of us nail down our northern California travel plans for the Hoodoo Heritage Festival. Grab a ticket and we'll see you there!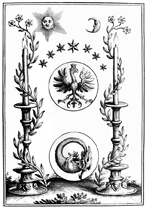 Many blessings,

Deacon Millett

P.S. Super Secret Special: Members of Hoodoo Psychics, get $10 in bonus phone credit with your Hoodoo Heritage Festival Pass! Just introduce yourself to me at the Festival!:)
Saturday, April 14 - Sunday, April 15, 2018
Hoodoo Psychics Featured At Annual Festival
Each spring, the Hoodoo Heritage Festival in Northern California brings together practitioners and students of conjure and hoodoo for a wonderful celebration of African-American folk magic and associated arts. This year, as always, a number of Hoodoo Psychics are featured. Here are our highlights!
•
Easter may have come and gone this weekend, but it's never too late for working with the saints! Papa Newt's introduction is highlighted by a St. Joseph ritual with wishing beans, a perfect addition to any home altar. Raised within the Catholic tradition, Papa Newt brings together many magical modes to help conjure possibilities for his clients.
•
Jon St. Germain offers reflections on the light emanating from stones, cast or simply chosen, to decipher omens, foretell the future and provide insight. Leave no stone unturned and explore the world of Lithomancy. With over 35 years experience helping people resolve life, love, career and other issues, Jon Saint Germain is an ordained minister, intuitive consultant and rootworker.
•
Miss Cat Yronwode leads a hands-on workshop in crafting Trick Bags, Jacks, Jomos and much more, when she shares her expertise and knowledge of How to Make a Mojo, elevating the process to an art form. Author, teacher, and Lucky Mojo Curio Co. founder Miss Cat will debut her new book at the Festival!
•
Angela Marie Horner will help you understand the Magician's symbolic language of occult signs and imagery, used to summon angels and demons for powerful and succinct spell work. Angela discovered her gift for magic and dreaming true while still a teen and is ever seeking new ways to improve her work.
•
Setting of lights and candle magic are one of the most universally practiced forms of spell-casting, since its simplicity makes it so accessible. Mama E. (with Clayton James) will help you understand what powers you are evoking when you light a candle. Mother of well-loved rootworker Dr. E. (1976-2014), Mama E. is a two-headed conjure doctor, clairvoyant and spiritual medium.
•
Ever just wish you could break up a couple that clearly should not be together? Deacon Millett teaches us how to be a home-wrecker in his course on Destroying Relationships, drawing from the book of the same name by Miss Aida. "Drive off your Foes and Rivals" today! The pastor of Four Altars Gospel Sanctuary, Deacon Millett is best known for his love spells, reconciliation magic, and astrological compatibility readings.
•
Hit the jackpot on tax day by learning to increase your personal fortune, in both finance and luck, when Miss Phoenix LeFae gives you a Cash Box Conjure lesson in Hoodoo Spells for Luck & Money. A teacher of Goddess Spirituality, Miss Phoenix is well-known for clearing crossed conditions, healing work, and one-on-one training in spellcraft.
•
Brahma, Saraswati, Lakshmi, Vishnu, Shiva, Durga, Indra, Buddha and all of the Bodhisattvas will blossom within your heart when Devi Spring shares her gift for Working with Asian Deities. Devi Spring was initiated in the Sri Chaitanya Saraswat Math lineage of Gaudiya Vaisnava Hinduism and has taken lay Buddhist vows at Tengye Ling Tibetan Buddhist Temple.
•
Find out what's in the cards for your future and learn how to help others read current situations, as Valentina Burton shows you how to navigate the Tarot as a magical art. Beloved Dallas Psychic, Palm, Tarot, and Astrology reader Valentina Burton is a spiritual counsellor and purveyor of hoodoo goods.
Make your travel plans now to attend this unique 2-day Festival of Hoodoo Heritage, African-American folk magic, and spiritual spell-casting!
Mercury Retrograde is an optical illusion -- the result of a phenomenon which happens three times a year, in which it appears from Earth that the planet has stopped in the heavens and started going backwards. And that backwards feeling attaches itself to everything Mercury rules, bungling communication, travel, computers, and more. Nonetheless, the shorthand for Retrograde is Rx, so if you approach it as a medicine, it may be easier to swallow and even reap healthful benefits!

DO:
1. Slow Down
2. Strive for harmony
3. Daydream
4. Turn within, reflect, reconsider
5. Declutter
6. Reconnect
7. Listen
8. Finish that project

DON'T:
1. Don't begin new ventures
2. Don't jump to conclusions
3. Don't take mechanical breakdowns too hard
4. Don't try to move too fast
5. Don't worry. You'll find your keys!

Remember that when your hands feel tied, struggle only tightens the rope. Go easy on yourself and others. Get your taxes done early and in the mail and then take a nice, deep breath. It will all be over on April 15th!


Sweeten Your Luck With Sister Girl!
A Simple Saucer Spell For Money & Success
If you need money or success to come through on a certain situation, get a white glass-encased vigil candle and a saucer.

Write your petition (your desire crossed by your name) on a piece of brown paper and put it under the saucer.

Place 2-3 tablespoons of sugar mixed with cinnamon in the saucer, and place the candle on top of the bed of cinnamon and sugar.

Add Crown of Success oil and/or Money Drawing oil to your candle.

Pray the 23rd Psalm over the candle along with an earnest prayer for what you want.

Light the candle and let it burn down completely over a few days.

This is an inexpensive and effective way to sweeten your luck and give you some prosperity.

Read more about Sister Girl!