In this issue, we've got plenty of love to share, including:

• Last Chance To Back The Jean Dodal Tarot On Kickstarter
• Office Hours For Your Favorite Hoodoo Psychics
• Lady Muse's Turbo Boost: Honey Love Passion and Protection Vibrations
• Casting Love Spells With Papa Gee: Charming Cherry Love Bomb
• Jewish Magic Festival 2022: Early Bird Tickets On Sale Now

Have you shared us on your Facebook and Instagram? We sure would appreciate it! Each week we give away a free reading, so follow us for your chance to win.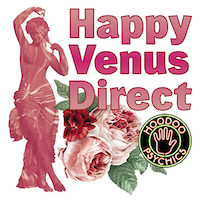 Let your friends know that our Hoodoo Psychics are always ready to teach you a love spell tailored to your situation!


Many blessings,

Deacon Millett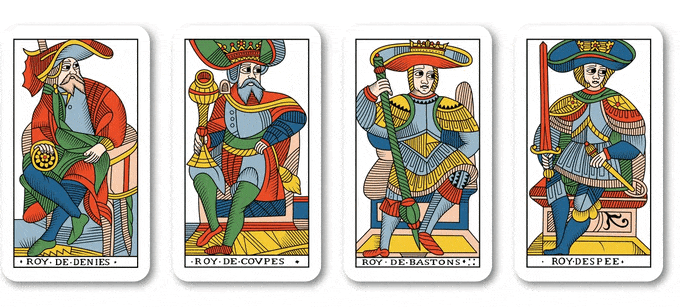 Artisan Tarot's exquisite restoration of the Jean Dodal Tarot from 1701 is available on Kickstarter until Tuesday, February 8, 2022, at 12:00 PM EST. If you've never backed a Kickstarter, this is a great time to start.

Meticulously redrawn and recolored, this elegant, refined deck will enrich and inspire collectors and readers alike. Help see it to production today!

Angela Horner: Mon, Wed, Fri, Sun, 3PM-6PM ET
Dr. Jeremy Weiss: Mon-Fri, 2PM-7PM ET
Elle Duval: Wednesday, 11AM-2PM ET
Evan Lionhart: Thurs & Fri, 12PM-4PM ET
Freya Rose: Mon-Fri, 10am-12pm and 12:30-4pm ET
Heidi Hilton: Tues and Thurs from 6PM-9PM ET
Lady Muse: Daily, Noon-Midnight ET
Madame Nadia: Sunday, Noon-2PM ET
Mama Vergi: Daily, 11AM-7PM ET
Miss Cat: Fri, 6PM-10PM EDT & Sat, 4PM-10PM ET
Miss Elvyra: Friday, 11AM-12PM ET
Nathe: Mon-Sat, 5AM-7AM & 10AM-3PM ET
Papa Newt: Tues-Fri, 9AM-11am ET
Sister Jacqueline: Wednesday, 4PM-10PM ET
Lady Muse's Spellwork Turbo Boost

The energy of Venus
is known to produce vibrations of love, passion, beauty, fertility, wealth, and victory. Although her origins are of Roman descent, this same energy is embodied by other deities in various traditions: Aphrodite (Greek), Isis (Egyptian), Oshun (Yoruban) -- just to name a few.

For a brief period, the Planet of Venus was in retrograde, meaning, the energy that is produced by this planet was moving away from us. Now that Venus has gone direct, it is a good time to look forward to positive relationship building. We can also work on understanding the love language of our partners and increasing our passion, as relationships heal from the hiccups that may have erupted from the retrograde of Venus.

In this article, we will create an herbal mixture that has various ways of deployment to help raise your love and protection vibrations. Keep in mind that to manifest anything you must vibrate on the right frequency.

Let's quickly discuss two of the main ingredients in our herbal pow-wow:
Passion Fruit Leaves and Hibiscus
Passion Fruit falls under the Venus umbrella with various healing properties and can produce a state of calmness while stimulating your aura to kick start the healthy growth of love energy.

Hibiscus also resonates with Venus energy and can serve as an aphrodisiac to increase passion -- and to draw blessings and protection to couples.

Working Passion Fruit and Hibiscus together may give your spell work just the turbo boost it needs!

This herbal combination is designed to help enhance your love life by magnifying your protection and love vibration frequency. It can be used to design a Spiritual Bath, Condition Powder, Condition Spray, Condition Incense, and Candle Dressing.
The Honey Love Passion and Protection Mixture
by Lady Muse is best used when your power is feeling down. Add a pinch to your work. Always remember less is best - just a pinch! In addition, we want to mix our ingredients and work with them during the planetary day and hour most suitable to raise the vibrations of Love and Protection. In a Waxing Moon cycle, the most useful planetary day and hour for this energy would be Friday during the hour of Venus.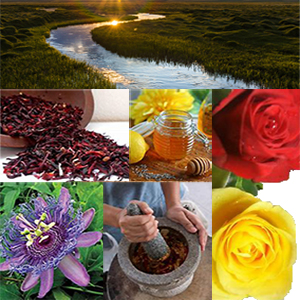 Items Needed:
• Passion Fruit Leaves
• Cinnamon
• Ginger
• Hibiscus
• Honey (Taste It First!)
• River Water (Spritz)
• Red and Yellow Rose Petals
• Mortar and pestle
• Mixing Bowl
• Pastry Brush or half inch paint brush
Instructions:
First, cleanse your work area and take a cleansing bath. Then gather your ingredients during the hour of Venus. With a mortar and pedestal grind your dried herbs and rose petals together to combine the dried ingredients.

Next, taste the honey and then place five drops in the bottom of the mixing bowl. Use a brush to spread the honey within the inside of the bowl. Next, sprinkle your combined herbal mixture in the bowl and spritz it with the River Water. Pray over your mixture to awaken the Ashe of Love, Passion, and Protection within the mix and thank the Spirits for providing their service. Lastly, let your mixture sit and charge in the Sun during the hour of the Sun.

Now your Honey Love Passion and Protection Mix is Ready for action! Enjoy!
---
Hoodoo Psychic Lady Muse ministers to the masses, helping them break free from the bondage of oppressive situations and uplifting their Spirit. Give her a call at hoodoopsychics.com.
Casting Love Spells With Papa Gee

(A wonderful working from Papa Gee's new book Casting Love Spells: Rituals of Love, Passion, and Attraction!)

This spell falls midway between a passion spell and a sweetening spell because of its ingredients. It is meant to awaken your partner's desire in a way that they only have eyes for you. (Cherries stand for love, respect, fidelity, passion, honesty.)
What you will need:
• 5 cherries
• Glass red wine
• Teaspoon honey
• Red bag or pouch

Pour the glass of wine, imagining that you are pouring it for your lover. Take a single sip of wine. Lick a small amount of honey from the teaspoon and eat a cherry.

Take your time and make it a sensual experience as you roll the cherry around your mouth with your tongue while picturing you and your lover in bed.

Take the remaining honey in the teaspoon and stir it into the wine. Spit the cherry pit into the wine. Repeat until you have eaten all the cherries and there are five pits in the glass.

Allow th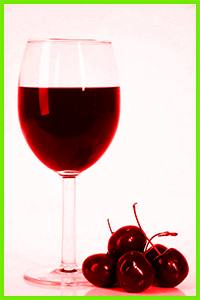 e glass of wine with the pits in it to sit overnight. The next day, retrieve the pits from the wine and allow them to dry. You may throw away the remainder of the wine.

Put three pits in the bag and place the bag under the center of your mattress. Put one pit in your underwear drawer and one in the bottom of his. If you fear he will find it, tape it to the bottom side of the drawer.
---
A practitioner of the magical arts for 30 years, Hoodoo Psychic Papa
Gee's readings are down-to-earth, truthful, and straightforward. Call on him today!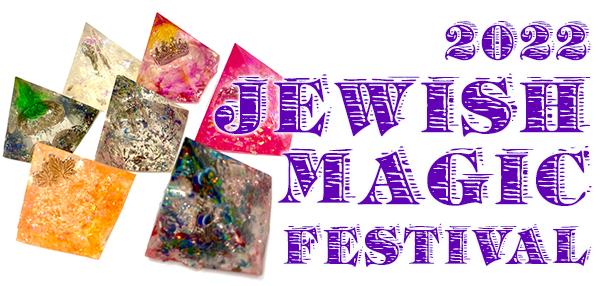 Hosted live on Zoom by the Temple of Miriam, the

Jewish Magic Festival 2022

includes 2 days of intensive, personal instruction in the traditional magic of the Hebrew people. March 27 and 28 from 10 AM to 5 PM PST. Early Bird pricing increases on March 7th!

Familiarity with Hebrew or Jewish religious practices is unnecessary. Workshops include:

• Introduction to Gematria
• How to Perform an Exorcism
• Lilith, Who is She Really?
• Pyromancy and Pyrokinesis: A Hands-on Workshop
• Techniques of Mediumship for Gnosis
• How to Make Incense
• Pendulum Workshop by special guest Richard Webster

Each workshop will be followed by a live session in which

Dr. Jeremy Weiss

will answer your questions and give personal instruction while you make friends and socialize.