We've been wanting to do a little something special for our Hoodoo Psychics members, and the recent eclipse pushed us over the edge!

We're wishing you a Happy Valentine's Day with a powerful commitment video from Madame Pamita, an invitation to the Hoodoo Heritage Festival, and Sister Jacqueline's spell to attract a new love!


Plus, if you confirm your subscription to our newsletter, you'll be entered in a drawing to win a free copy of my book Hoodoo Return and Reconciliation Spells.

We pray you have love and blessings aplenty this year, and look forward to hearing from you at HoodooPsychics.com!

Many blessings,

Deacon Millett
Hoodoo How To with Madame Pamita
Love and Commitment Spell
Hoodoo Psychic Madame Pamita shares this beautiful binding spell to bring more love and commitment to an existing relationship.

For this spell you will need:

Two red taper candles, thin piece of embroidery floss or thread in red or white, Adam and Eve oil, knife or nail, a tray or dish, matches, Red Clover, Periwinkle, Coriander Seed.
Read more about Madame Pamita!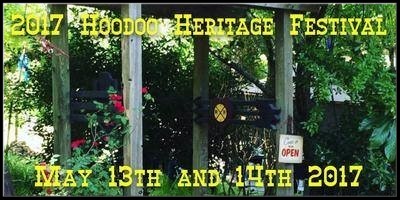 For the tenth consecutive year, Missionary Independent Spiritual Church is sponsoring their annual Hoodoo Heritage Festival in Forestville, California, Saturday, May 13 - Sunday, May 14, 2017.
Join Hoodoo Psychics Deacon Millett, Candelo Kimbisa, Jon Saint Germain, Khi Armand, Madame Nadia, Madame Pamita, Mama E, Miss Aida, Miss cat yronwode, Miss Elvyra, Miss Michaele, Miss Phoenix LeFae, Papa Newt, Professor Ames, and Prof. Porterfield for classes, hands-on workshops, personal readings, and panel discussions in African-American folk magic, rootwork, and hoodoo.

These classes will teach you practical tricks and tips to take your conjure work to a new level of confidence and knowledge. In addition to spell-casting, we also showcase the mystery and magic of worldwide folk religions.

Make your travel plans now to attend this unique 2-day Festival of Hoodoo Heritage, African-American folk magic, and spiritual spell-casting!

We encourage folks to sign up well ahead of the event -- and offer price discounts for early registration at http://hoodooheritage.com
EARLY-BIRD SPECIAL!
Until March 21st: $140 per day / $260 per weekend
CLICK HERE TO REGISTER!
Attract the Love of Your Life with Sister Jacqueline
St. Valentine Bring Me a Love Candle Spell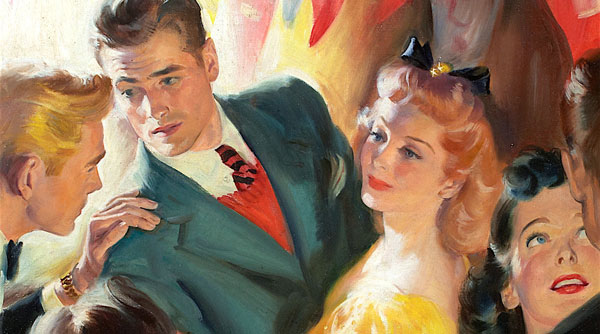 February is the month of Love. Love, wild and crazy, breathtaking, passionate LOVE! We all need and crave love as a human, and there are spells by the thousands that are out there for attracting the love of your life.

Here is a St. Valentine Bring Me a Love Candle Spell for you to use to land the one you want.

While many decorative valentines use red as the prominent color, this candle spell uses a pink candle that combines the passion of red and the peace and clarity of white.

St. Valentine Bring Me a Love Candle Spell:

1) Clean a pink glass-encased 7-day "Novena" vigil Candle with Florida Water, Rubbing Alcohol or Lemon Juice to remove any dust particles and residuals from the candle factory. Set aside to dry.

2) Write a petition with the description of what you consider a 'perfect' love to be: kind, industrious, thrifty, faithful, hard-working, convivial, fun, sexy, energetic, etc.

3) Carve three small holes in the candle in the shape of a triangle for the placement of the oil. Shake out any spent wax.

4) Anoint the candle with a combination of these oils:
3 drops of Look Me Over Oil (so that a possible suitor will take notice of you)

3 drops of Kiss Me Now! Oil (so that they will hunger for your delectable kiss)

3 drops of Follow Me Boy or Follow Me Girl Oil (so that they will follow after you)

3 drops of Fire of Love Oil (so that they will be enraptured by your magnetism)

5) Place your petition under the candle and place both in a fire-safe container, like an aluminum pie tin, a Pyrex pie dish, or a bakeware to protect you from a fire. Make sure nothing is dangling over it and that no children or pets can get to the candle out of curiosity.

6) Smudge the entire area around the candle with a sweet smelling incense like rose or brown sugar. Recite a prayer near and dear to your heart for St. Valentine to heed your request and hear your plea.

7) Light the candle and spend time in quiet meditative prayer while conjuring in your mind the image of your perfect lover.

8) Keep candle lit until extinguished, if possible. If you feel the need to put the candle out when you are not home, then pinch it out with spit on your fingers or invest in a brass candle snuffer.

Never blow out a candle, as it will indicate you are done with the candle spell burning.

9) Repeat this candle vigil until you get the desired results.

Note: You have to do your part as well. Dress well to go out in public - clean clothes and good grooming works wonders. Be receptive to a compliment. Comment on something to a potential love candidate about the weather, sports, news - anything to get them to notice you.

Sister Jacqueline, author and educator, is a reader and candle spell facilitator on Hoodoo Psychics. Please read her biography on her page on Hoodoo Psychics and contact her directly through e-mail or telephone.

Illustration by Walter M. Baumhofer
Matchmaking for the High Vibe Tribe
Just Us: Where Good Humans Meet
The newly launched Just Us: Where Good Humans Meet is a space where wildly exquisite humans can meet and connect in whatever magical way suits them.

Whether for a business connection, a yoga class-mate or the whole white picket fence thing, Just Us has a No Jerks Allowed Zone.

We welcome mystics, lightworkers, warm-hearted souls, kind creatures of all kinds, and anyone who is a genuinely good human. Someone who would return a lost wallet with the money still inside, because it's *the right thing to do.*

Join the high vibe tribe today: