Whether logging into a Zoom Seder or hunting for virtual Easter eggs, the joy of these holidays is tempered by loneliness.

When people ask me how conjure can help end this pandemic, my first thought is always EXPEDITE! If anyone can speed it along, it is the saint of fast luck and ender of procrastination!

It is our hope that from these days of adversity will blossom a better world -- that April showers will bring May flowers.

Bunnies and chickens have long been heralds of the season, and new archeological findings suggest that Iron Age Britons viewed hares and hens as GODS, not dinner! Perhaps we could all use such a change in perspective.

And so we pray that the unappreciated will find favour for their service, that health care workers, delivery persons, retail employees, and other "essentials" may be safe from contagion and well compensated for their efforts. We pray for the employment of all, and that these crisis days will be behind us as soon as possible.




He is risen indeed!

Deacon Millett

Angela Horner: Daily, 2PM-5PM EST
Deacon Millett: Wednesday, 1PM-3PM EST
Evan Lionhart: Sunday, 4PM-7PM EST
Lady Muse: Daily, Noon-Midnight EST
Madame Nadia: Sunday, Noon-2PM EST
Miss Cat: Saturday, 4PM-5PM EST
Miss Elvyra: Thursday 1PM - 2PM EST
Papa Newt: Weekdays, 6AM-8AM EST
Sister Girl: Weekdays, 2PM-10PM EST
Sister Jacqueline: Wednesday, 5PM-10 PM EST
Sister Jacqueline On Hoodoo Saints
Feast With
St. Expedite
April 19
Saint Expedite, beloved of many residents of New Orleans (among other places), is the patron saint of those with faith in his rapid solutions to their problems, who want immediate financial success, and who seek to end delays so that forward movement can at last be seen. Some petition him to aid and assist in overcoming bad habits long in need of change, procrastination chief among them. His feast day is April 19th, when many set up altars, burning candles and giving offerings in his honor. His chosen day throughout the year is Wednesday.

Saint Expedite is pictured as a young brown-haired Roman soldier draped in a red cape, holding a palm frond in one hand and an upright cross with the word "HODIE" ("today" in Old Latin) on it. Under one foot is a black crow, which holds a ribbon in its mouth with the word "CRAS" ("tomorrow" in Old Latin) written across it. The message of the image: stamp out putting off until tomorrow what can be done today.

St. Expedite is popular in Italy, Spain. Portugal, and Latin America, as well as New Orleans, LA, where a statue of Expedite is stationed in the Church of Our Lady of Guadalupe on Rampart Street. Legend has it that when the construction of the Church had finished, the priests sent an order for statuary to place in the Church. One crate arrived with the words "EXPEDITO" (meaning to rush, hurry or "expedite"). The priests thought that the word "EXPEDITO" was the name of this statue; hence the legend was born. There are statues of St. Expedite worldwide, thus creating more of a mystery on who this Saint really is!

Altars honoring Saint Expedite are filled with flowers and red candles, to match his red cloak, but also red is a magical color symbolizing energy, "heat," and power. If you choose to work with Expedite, light a red candle and place it center back on the table, with his statue or image to the right-hand corner and a glass of water to the left. (If using a prayer card taped to the candle, set the candle to the right side and the water glass to the left.)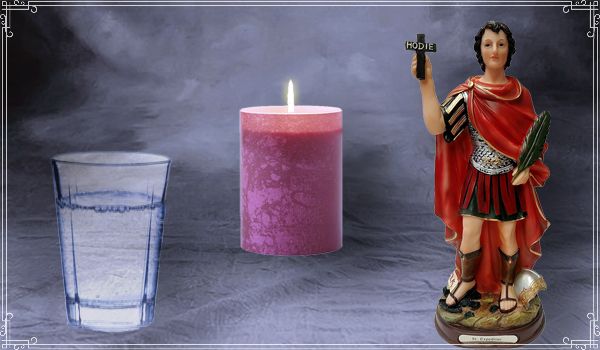 If and when St. Expedite grants your wishes and answers your prayers, you need to "pay" him. I say "if" he answers your prayers as sometimes he will not "work" with you for your immediate success. Do not take this as an insult; it is simply that he is not the one you need to be petitioning for your situation. However, if he does bring you the blessings you request, it is tradition to give him the gift of flowers, slices of pound cake (some say Sara Lee frozen pound cake that has been thawed), and some say a glass of red wine. It is crucial to make this offering to him after his work is done, as to not do so will incur his wrath and he will take back all that he has given you. Some go so far as to publish in the local newspaper his wondrous works, just like many do for St. Jude.

Traditionally, you are to approach your altar daily and state your prayer as your candle burns (several days), and when your request is granted, pour the water from the glass into the empty candle glass and place your flowers in it (using the glass candle as a vase). Set the pound cake on a plate in front of his image and pour red wine in the glass that held the water originally. After a day or two, take the pound cake and crumble it for the birds outside and pour the wine in the grass outside. Allow the flowers to naturally fade and wilt, then toss into the trash. Tell someone his wondrous works and how he has helped.

Some have chosen to encourage actions of St. Expedite and will pay him in advance, hoping that he will speed up the process of answering their prayers, but I have no idea if this is as effective a following the traditional methodology of setting up his altar. I have been told to wait until blessings have been received or situation has been changed before giving your cake and wine. In all cases, be sure to make your offering as soon as possible so that the blessings will not be reversed; otherwise, you might need to do the offering again to regain what you have lost.
---
Prognosticator, proprietor, author, and educator, Rev. Sister Jacqueline is one of the many talented readers on Hoodoo Psychics. Please visit her biography page to read what she does. Sister Jacqueline is on Hoodoo Psychics Wednesday evenings from 5 pm to 10 pm Eastern, and mostly all day on Saturdays and Sundays.
Miss Elvyra On Seasonal Workings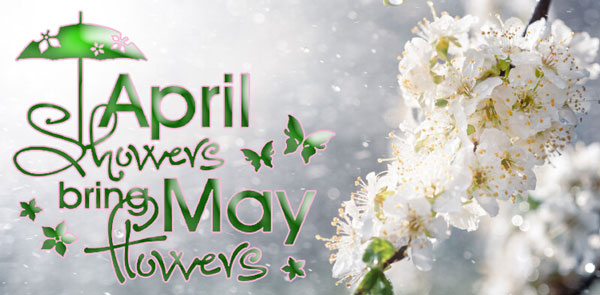 April, the month of awakening, comes from the Roman "Aprilles" and is associated with the Latin verb aperire, meaning to open. The Greek goddess, Aphrodite, also lends her name and attributes to this month. It is the stirrings of growth, budding trees and flowers, which brings yearnings of another nature as well.

Cleansing one's house, purifying altars, and anointing sacred images as a process of refreshing and bringing in the aspect of renewal takes advantage of this month's energies to allow new growth.

The full moon of April goes by many names: Sprouting Grass Moon, Seed Moon, Egg Moon, Hare Moon, Fish Moon and even Pink Moon (for all the pink flowers blooming).

The time of planting, be it seeds and seedlings or ideas and projects, is well worth observing at this time.

Magical workings for healing, love magic such as return/reconciliation, as well as attracting new love are heightened and strengthened during this month. With this increase of life force stirring, spells of passion are enhanced, not just for sex and love but for any project or desire.

Spells For Cleansing
• Use 3 pinches of salt (Epsom salt/kosher salt/sea salt/regular salt) in a cup of water. Asperge the area, altar, or person counter-clockwise. If working on yourself, do a bath with 3 teaspoons of salt in a warm to hot bath.
• Mist with Florida water, Rose of Jericho water, or Holy water any areas or altars to be cleansed.
Return and Reconciliation
• Use 2 pink candles (white will do as well). Anoint with any of the following oils: Love Me, Come to Me, Return to Me, Reconciliation. Circle with a mixture of rose petals, catnip, and rosemary. Use Dragon's Blood incense.
• Take an apple and carve your significant other and your name within a heart on it. Anoint with any of the following oils: Return to Me, Reconciliation, Love Me, Come to Me. Bury in a planter, the yard in front of where you live, or a potted plant in your home.

Spells For Healing
• For the safety of those in the healing professions, use a white candle for Archangel Raphael, white candle for any patron deity, and a white candle for spirit allies. Anoint all 3 candles with Fiery Wall of Protection oil. Put in a triangle pattern with the point coming toward you. Place a picture or name paper in the center of these 3 candles.
• To heal yourself or another, use an incense of Bay leaves, Frankincense, Juniper berries, Thyme, and Rosemary on charcoal (or incense sticks of these). As the incense burns, pray psalms or chants for the healing of your target or yourself.

Passion and Creativity
• Create a mojo bag which includes an egg shaped moonstone, rose quartz, or bloodstone; a small picture or charm of a hare or rabbit; and a pinch of basil, parsley, and pine nuts. Place in a yellow flannel or gold bag. Consecrate by the four elements (earth - a bowl of salt; air - incense; fire - a candle; and water - a small bowl is plenty). Hold the bag with all items in it. Run it through the incense smoke, over the candle flame, dab some of the water onto the bag, and place the bag on the salt. Pray over it, then carry on your person.
---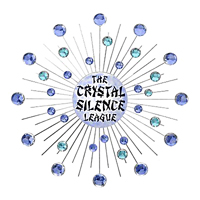 Pray for others and leave your own petitions for prayer.
Come together in Spirit at The Crystal Silence League.